Garage Service Pros Offers First-Rate Garage Door Repair in Katy TX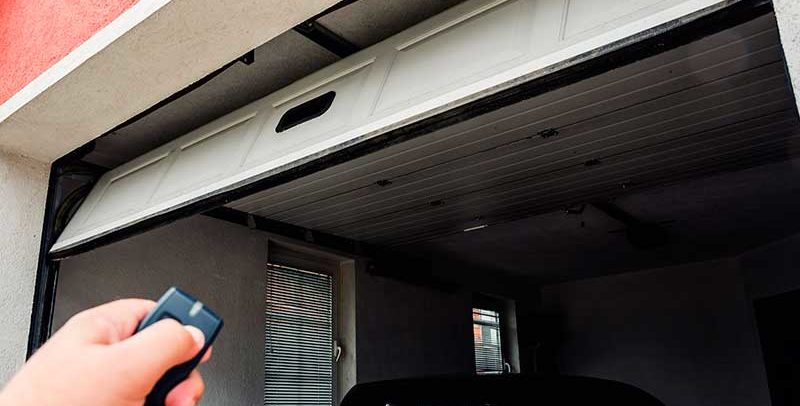 Before going over dozens and dozens of pages, you should know that this is the best offer (quality/price) you'll find for garage door repair in Katy TX.
The best part?
You'll get the support of highly knowledgeable, professional & respectful technicians that will take care of your garage doors.
Trusting Garage Service Pros means that your garage doors will stay working efficiently and looking awesome every passing day.
Now let's see why we're trustworthy to take care of such an important area of your home and life.
Enjoy the Benefits of Professional, Affordable & Efficient Garage Door Repair in Katy TX
Garage Service Pros was founded with the mission of offering commercial & residential garage door repair services of the highest quality.
We only hire knowledgeable, professional & respectful technicians to guarantee amazing results to Katy TX residents and business owners.
In this way, we make sure to continue doing a great job for the sake of our clients' comfort and happiness.
By doing that, we can secure our legacy of the most trusted garage door doctors in Katy TX.
We place enormous importance to benevolent customer service. So, we work hard and we do business with you in the most transparent way.
Our tireless drive to consistently deliver superior services to our customers is what helps us to maintain our high review ratings with the Better Business Bureau, Angie's List, Yelp, and others.
As leading garage door technicians, we guarantee our services will make sure your garage door (no matter the type or the scale of the repairs) works at a 100% efficiency and manages to increase the curb appeal of your home or business premises.
We Can Help You with the Following Common Garage Door Repairs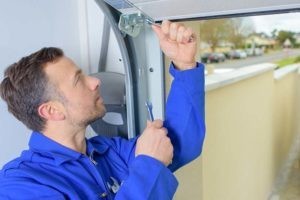 We are the top choice when it comes to garage door repair in Katy TX.
When you have a problem with your garage door at your home or business, you can call the top garage door services company: Garage Service Pros.
We offer a wide variety of parts and supplies since we work with some of the leading garage door manufacturing brands across the US.
So, there is no doubt that we can repair any deficiency in your garage door system. Your garage door will once again work at its best and look amazing at the same time.
Garage Service Pros is the company you can rely and depend on.
Our technicians at Garage Service Pros can handle any type of garage door repairs. Here are some of the most common garage door repairs:
Broken Spring Repairs
Door Off Track / Cable Off
Broken Cable Repairs
Track Repairs
Door Panel Repairs
Hardware Repairs
Garage Door Tune-ups
We Make Your Life Easier with Our Garage Door Opener Repairs!
An automatic gate opener makes your life easier. You just press the button on your remote control and "Open Sesame".
As through a magic trick, you'll enter your home or business premises with no problem.
We work with the best brands and we have a highly qualified team to make sure your gate opens and closes smoothly.
Of course, we want to bring comfort and security in the first place with our gate openers.
When it comes to the repair of garage door openers, we service most, if not all, brands of openers.
Our technicians' attention to detail guarantees the completion of every job with high precision. In this way, many satisfied customers who end up pleased will recommend our services to their families and friends.
Let us help you enjoy the many features of your garage door opener for a long time.
If your gate opener needs maintenance or even full replacement, you can rest assured our technicians will take care of it for you.
When it comes to garage door opener repairs, your most trusted option is Garage Service Pros.
From the simplest repairs to the most technical, we're the best choice for Katy TX residential and commercial clients.
We're experts. So, we have the ideal tools, experience, knowledge, and replacement parts to repair most brands of garage door openers.
The most common garage door opener repairs include:
Circuit Board Repair
Stripped Gear Repair
Garage Door Safety Eye Repairs
Broken Belt or Chain Repair
Remote and Keypad Repair
Programming Assistance
What If Your Garage Door Opener Can't Be Repaired?
In the event the garage door opener can't be repaired, we're sorry to tell you that replacement is the only option.
We claim to be the leading garage door doctors in Katy TX.
Garage Service Pros recommends the garage door openers offered by the industry leader Chamberlain LiftMaster as the premier choice for replacing.
Within the LiftMaster product line there are multiple styles to choose from. We'll provide our expert advice so that we, together, choose the correct opener style and size that is best suited to be installed on your particular garage door.
In this way, you'll enjoy a lengthy, problem-free experience.
What If Your Garage Door Can't Take More Repairs? Time for Replacement!
When it comes to garage door replacement, Garage Service Pros has been the favorite company of residents and business owners in Katy TX for years.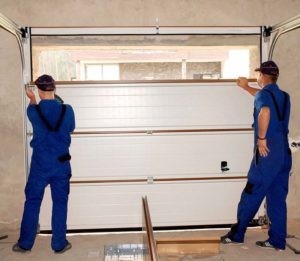 When it comes to new garage doors and new garage door openers, we can offer you a wide array of styles from the multiple high-level manufacturers we work with.
There are many garage door styles to choose from, and we would love the opportunity to show you all the options.
No matter the size or style of the door you're interested in, Garage Service Pros can deliver a premium garage door buying experience.
If you live in Katy Texas or in a nearby city, you better contact Garage Service Pros to do the repair/replacement of your garage door or garage door openers.
We guarantee a 100% satisfaction on all repair and replacement services.
"I wanted to write a review about the great service I received today from Garage Service Pros and particularly a wonderful technician named Chase. I think the service of the company was so exceptional that I wanted to share with potential customers.
I had same day service just two hours after I called and requested service. Chase called on his way here and arrived within 20 minutes. He was the very nicest, courteous, and respectful young man I have ever had doing work in my home. He was extremely knowledgeable about the technical aspects of garage doors and made very good suggestions, as well as explaining options and pricing. He performed all the service work I needed on my garage doors at a fair and reasonable cost. His great attitude and consideration for the customer was the best I have seen. Way to go Garage Service Pros for having employees like Chase.
Would definitely recommend Garage Service Pros!"
"The technician called first, was on time, provided cost estimate and completed the work in a reasonable amount of time, leaving area clean. The garage door now works like new! Would not hesitate to recommend."
"The service was great and my garage doors are working great! My father and his neighbor both used GSP and they are happy with their service as well."
"A very knowledgeable technician arrived only half an hour after I called the company. He checked the problem and repaired the broken springs and the garage door opener within another hour. I am more than satisfied and would recommend this company to everybody having a problem with their garage door."
"Okay I randomly called this company off an ad I found this morning on Craigslist. Being that it's family owned and based in Cypress it got my attention. One hour later dude was at my house. An hour and 30 minutes after that I had a new garage opener fully installed, new springs, new bolts, new rollers, new pads, new remotes and about 8 hours of a weekend I can spend with my family. My fist thought when I called was to get a few quotes from a few people and weigh the idea of repairing it myself. I'm a pretty hard person to sale to but after talking with this guy I was confident that I found the right company on the first call. He knew exactly what was wrong with my previous unit and the cause of why it burned out the way it did. He was also very knowledgeable of the product that he was offering to replace it with. Even after listening to him go through his consultation, I proceeded to Google everything he told me which the results of my research matched what he had told me. Yes I could have done it myself and saved some bucks on the labor as well as the opener. But at the speed in which he installed it with all the cleanup and replacement of the moving pieces, rollers, etc.; it was definitely better work than I could have done myself and I saved myself a lot of time, effort and perhaps money in the long run because I would not have used many of the parts that he used plus I wouldn't have gotten the warranty. It's rare that I give a company I've only done business with once 5 stars but I really don't feel right giving these guys 4 stars with the fast service they gave me. I usually save my last star for consistency. GSP you guys have earned yourself a new customer. Thanks for the SUPER-FAST repair! Repair Well and Prosper."
"I just moved into my home and I needed to install a garage door opener. I reviewed various business and found James. I called him and he was very knowledgeable of what I needed and accommodated me immediately. He arrived promptly with a thirty minute phone call prior to arrival. He went straight to work. He and his partner were very professional and even updated my springs and rollers. Lifetime warranty, and redeemed the yelp deal. I would definitely recommend them for services. Efficient, price was right and the service was great!!!!"
"First time to use this company. Needed a repair on a weekend. Called Saturday morning and James was at the house within 2 hours. He diagnosed the problem and gave a price with discounts and warranty included. He answered all of our questions and took his time in fixing the problem. Honestly, I wasn't expecting the repair to cost as much as it did but James did replace and adjust quite a few parts. When he was through I was confident in the work performed and the door worked better than before the repair. I would recommend this company to others."
"When I buy appliances I normally won't pay extra for those installation services. For my lack of knowledge on how to install the garage door, I took an exception, and boy that was such a great experience. The guy came, did his job, got some signature from me, explained all the necessities such as who to call in case there is any problems, and took off. Things like how to operate the keypad, how to use the locking feature were all explained, yet the whole process was like 15 minutes and my garage door has been working well ever since. Reliable product, top-notch customer service, patient but not verbose, straight to the point -- truly a great shopping experience."