Commercial Garage Opener Services
Are you Looking for a New Garage Door Openers for Your Business?
Garage Service Pros is here provide commercial garage opener services. No matter what you need, call us, and we will help you. Our team is the best commercial garage door opener installation company in your area. We have a variety of installation types available for commercial garages such as roll-up doors, sectional doors and rolling steel doors
Commercial Roll-up & Rolling Steel Door Opener Installation

Roll up doors are designed to fit any situation and budget and come in a variety of makes, models and sizes. Once installed by a professional, these types of garage doors require very little maintenance and make for a great space-saving solution due to their design.
Garage Service Pros specializes in the installation of commercial roll-up garage doors and openers. We do our best to first assess the conditioning of any existing roll-up door to see if repairs are possible in order to help you save time and money. We install and service all makes and models of quality commercial rollup garage door brands, such as steel rollers, sandwich, sectional, and ribbed steel doors. You choose the brand and type and we'll deliver service you can count on.
Commercial Sectional Door Opener Installation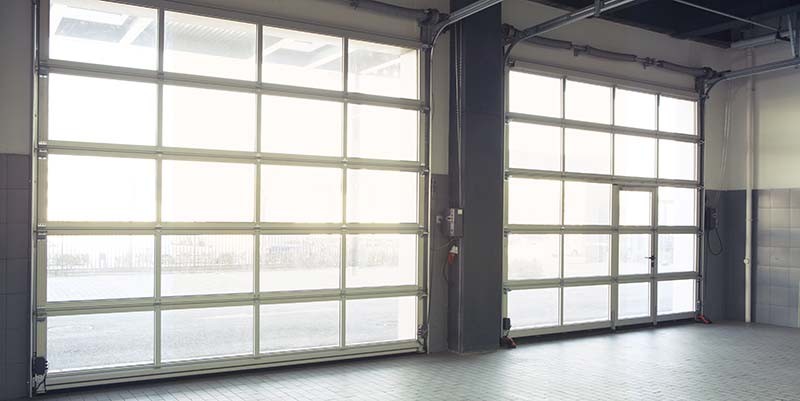 Showcase your restaurant or automotive dealership with a sectional door. These types of doors come in a variety of designs and materials to suit the needs of your business. For restaurant or showroom applications, we can install aluminum frame & glass sectional doors allowing for maximum visibility and light, while still maintaining the ease of use of a regular commercial garage door.
Other types of sectional doors include insulated and non-insulated steel sectional garage doors. The advantage of a sectional garage door is ease of maintenance due to its modular design. If any panel is damaged, it can be easily replaced with low repair costs and in a relatively small amount of time.