Commercial Roll Up Door Service

Garage Service Pros is proud to be a Premier Commercial Roll Up Door Contractor.
Choose Garage Service Pros for quality commercial roll up door service. 
You depend on your garage door to be in working condition and provide security to your business. Our business has one primary focus – repairing, servicing or installing new roll up garage doors. We are the commercial roll up door contractors you need for your commercial roll up garage door. 
Roll up doors come in all makes, models, and sizes to fit any situation and budget. Roll up doors require little to no maintenance once installed properly. Commercial roll up doors can be a great option for space saving situations and because of their design, they will not interfere with other interior building structures. 
Garage Service Pros specialize in repairing roll up garage doors, to try and avoid possible replacement costs. In the event and roll up door can not be repaired, we can replace the door if needed. We install and service all makes and models of quality commercial roll up garage door brands. From overhead doors to steel rollers, sandwich, sectional doors, and ribbed steel doors. You choose the brand and type, we deliver the commercial roll up door services you can count on.
Commercial Roll Up Garage Door Repair and Services Include: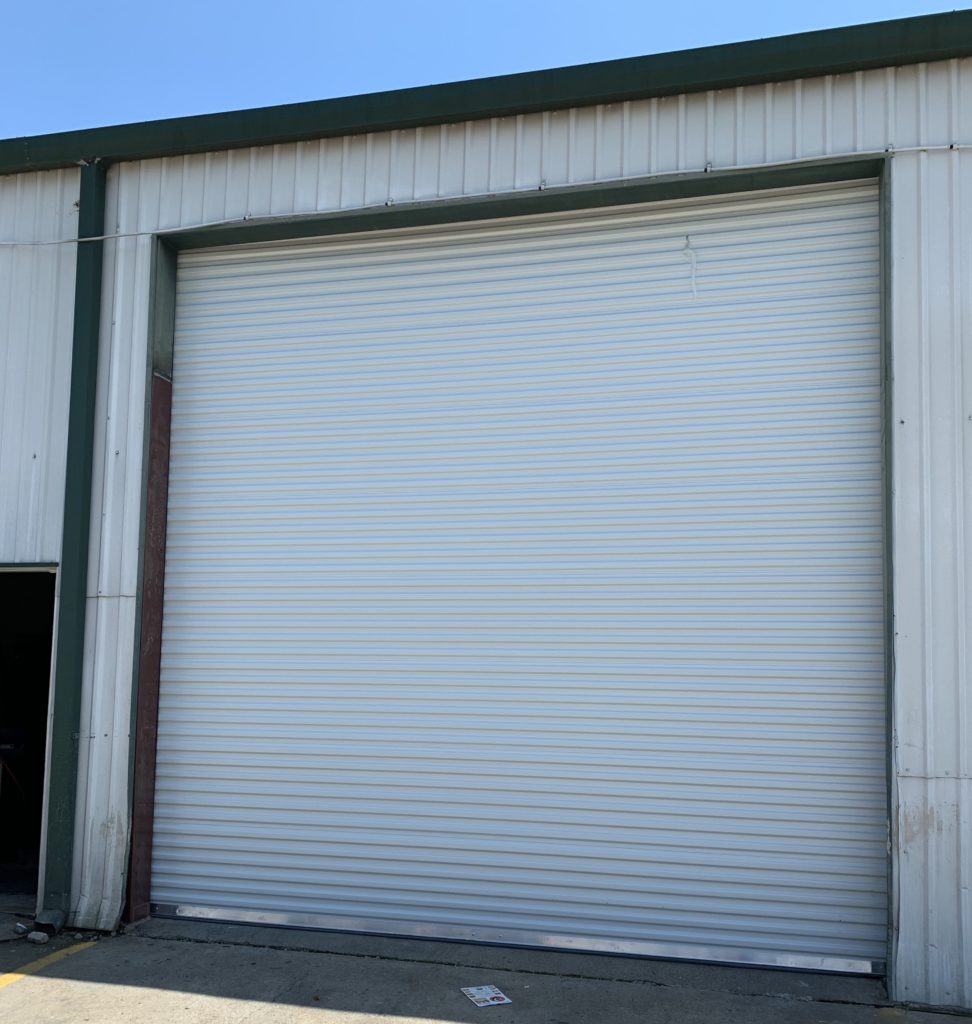 Rollup door repair, service, or replacement
Repairing failed motor assembly
Repairs for misaligned, bent or damaged tracks
Rollup door curtain and C-channel repair 
Broken spring repair
Garage door opener repair or replacement
Professional rollup garage door servicing
Repairing Commercial Roll Up Garage Doors in Houston
One of the main issues that affects commercial roll up garage doors relates to the opener. If the opener is broken, then it will prevent the door from opening or closing. Let our licensed technicians help you. For experienced garage door opener repair services in Houston, Garage Service Pros should be your only choice. Our teams are highly trained and qualified to handle any problem with your garage door including the door opener.
Prevent rodents/unwanted pests from entering your premises and remove security or safety threats. Get your commercial roll up garage door repaired as quickly as possible. We take pride in delivering fast and efficient service no matter if its routine service, repairs or rollup door replacement.
If your company needs a new commercial roll up garage door installed or repaired, contact the specialists at Garage Door Pros. Call us at (800)528-6034 for fast service with guaranteed satisfaction.