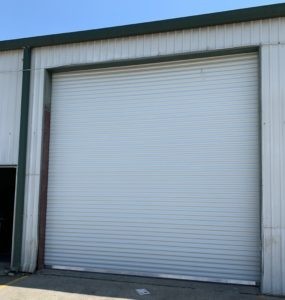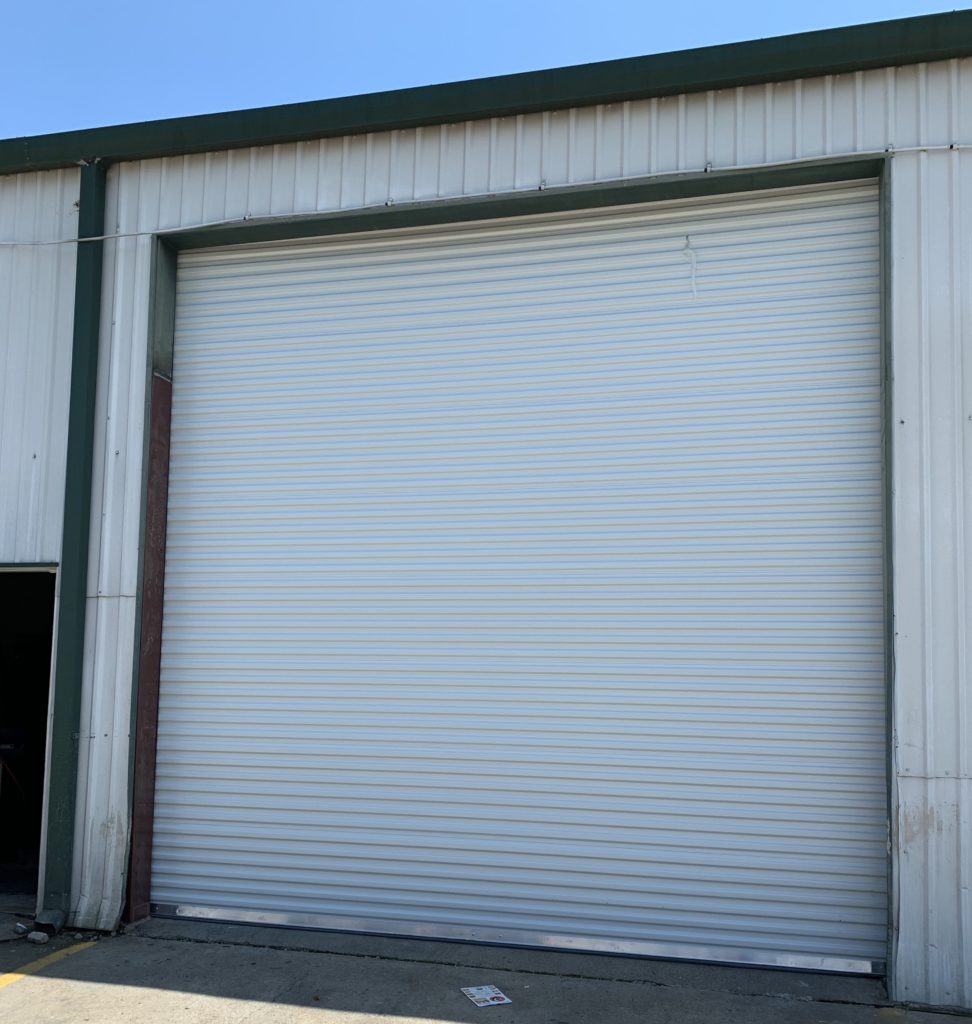 When it comes to choosing a door for your firm, it's quite common for business owners not know which option to opt for. After all, each business door has its own unique features. Today, we'll go over the many commercial roll-up door benefits.
Overhead roll-up doors tend to be the good-old option among businesses. Being simple to use, this type of door, in most cases, it only requires you to use a remote. Not only that, but it also counts on a prompt installation as well! 
Been used in all sorts of locations, from office buildings to schools, these doors are a smart investment that grants your enterprise all kinds of pros. 
Here Are the Top 5 Commercial Roll-Up Door Benefits 
From reducing external noise to helping you keep energy bills low, the advantages that commercial roll-up security doors bring to enterprises are many. Keep on reading to learn more!
Roll-Up Doors Grant Great Insulation
Firstly, one of the main commercial roll-up door benefits is the fact that it provides excellent insulation. This is because these doors are made of metal and foam. So no matter if you live in a hot or cold area, your door will keep your business well insulated.
Because of the great insulation, you can be sure that you'll keep energy costs low. Its energy efficiency feature makes insulated doors a favorite option for business owners. You can use roll-up doors for your regular choice as garage doors, or you can even use them to cover windows!
Your Business Will Count on Excellent Protection and Security
When looking for a sturdy and robust type of door that'll keep your business safe at all times, you can never go wrong with insulated roll-up doors. Whether you opt for galvanized steel, stainless steel, or aluminum, your business will count on the highest-degree security it deserves.
These doors grant heavy-duty protection to your enterprise, making it difficult for thieves to break in to. You can count on that peace of mind with this door type.
No matter if you own a warehouse or you're just looking to keep your overall business safe, these doors rely on fortified locks and materials that'll keep your business safe against all types of threats. Some of these threats range from burglary to fire hazards!
These Commercial Garage Doors Keep Noise Out
Are outside noises bringing problems to your business? Whether you're near a noisy area, like a crowded street or a working area, then this type of overhead garage door might be the solution you've been looking for. 
Commercial roll-up doors effectively reduce outside noises. This is because these doors seal everything, including edges. This helps keep out external elements, and among those are sound waves. Additionally, this sound barrier becomes better depending on the level of thickness the door has.
Overhead Roll-Up Doors Require Little Maintenance
Roll-up garage doors can endure a lot of tears and wear. In other words, there's no need to do much maintenance when having this door style. Not only that but also they're relatively easy to replace. 
It's vital to keep in mind that rolling service doors can resist all sorts of harsh climates. They can withstand hail, snow, and wind. Also, these doors resist rust quite well, no matter how heavy rainstorms can turn to be. 
These doors usually come components that grant protection to all sorts of damage during the openings and closings. Some of these include corner guards, bottom bars, and spring coatings. Additionally, these doors are not vulnerable to cracking, warping, and denting. 
Lastly, these doors, when correctly installed and taken care of, count on a lifespan of more than 30 years. Also, when using high-end paints and primers, you can make your commercial roll-up doors look great, not to mention that you'll prevent scratching and chipping as well!
You'll Save Space in Your Garage
When it comes to storage facilities, space is vital. That's why business owners must count on all the space possible. With roll-up garage doors, no floor space is taken. Just like its name states, this type of door rolls upward when opening. 
Other door options usually take you up space by opening inward or sliding along tracks. By opening upwards, it offers business proprietors both convenience and straightforward practicality. You can be sure that these doors will keep out of sight and out of trouble.
Your Roll-Up Door Sizes Can Adjust to Your Needs
Many times, proprietors worry that they might not find the perfect fit for their door. Luckily, one of the commercial roll-up door benefits is the fact that these can fit all sizes, no matter how big or small. You can get yourself the ideal roll-up door for your business.
You can opt for a personalized door that'll fit your opening. Not only can it adjust to the size you need, but it can also look for your desired style. You can choose the color you wish the most as well. That way, you can match your rollup garage doors with your business!
Last but not least, there are many types of roll-up doors when it comes to materials. From having stainless steel to even fiberglass and wood, you can be sure that you can count on a roll-up door that'll fit both your needs and your budget.
Enjoy the Many Commercial Roll-Up Door Benefits Today!
As you can see, the pros of having a roll-up door for your business are many. With roll-up shutter doors, you count on a door that meets your needs, saves you space, keeps your business safe, and helps you keep energy costs low! Lastly, it requires little to no maintenance!
For you to relish the multiple commercial roll-up door benefits, you should count on a professional to handle your installation and maintenance.
Whenever you need a prompt and reliable service for your commercial roll-up garage door services, you can be sure to count on Garage Service Pros. Whether you want a manual or an electric roll-up door, be sure that our team has your back all covered up.