When it comes to purchasing a new garage door opener, lighting quality is usually the last item most homeowners are concerned about. Although lighting is generally low on the priority list, lighting can play a huge part in safety and garage usability. Great lighting can thwart off a burglary attempt or it can be a crucial part is setting up a garage workshop. LiftMaster has just released the first LED lit garage door opener. 
Until now, LED light bulbs were known to cause frequency interference issues, causing range issues on the remote and keypad functions. LiftMasters answer, redesigning a new head unit with corner to corner LED lighting.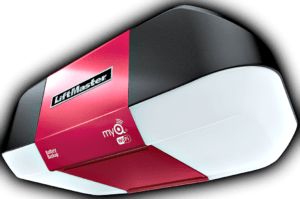 This WLED by LiftMaster is a 3/4hp DC Motor Belt driven unit with battery backup. Additional specs for the WLED can be viewed by visiting LIftMaster website. 
At Garage Service Pros, we take pride in offering the best available products to our customers. Please visit our website, garageservicepros.com, to see all the recommended garage door openers we offer.