You should control who enters and leaves your home. Also, your home should be secure so that you can sleep tight like a baby. That's why you should keep your sweet home protected. One of the best ways to boost your home security is by installing the LiftMaster WLED Wi-Fi garage door opener.
It's such a marvelous piece of technology. Its many features will increase your convenience and home security. So, today, we decided to inform you about the benefits of the LiftMaster WLED Wi-Fi garage door opener. You'll be surprised by the things it can do for you.
Impressive Benefits of the LiftMaster WLED Wi-Fi Garage Door Opener
In a few words, the new LiftMaster garage door opener has some high tech features like LED lights, motion detection, WiFi connectivity, and much more.
1.     Your Garage will Be Lit from Corner to Corner!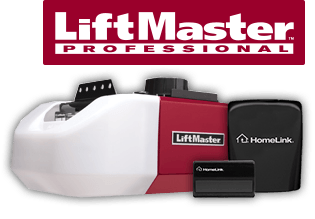 When it comes to purchasing a new garage door opener, lighting quality is usually the last item most homeowners are concerned. Although lighting is generally low on the priority list, light can play a huge part in safety and garage usability. A great lighting system in your garage can thwart off a burglary attempt, or it can be a crucial part of setting up an ideal space for you to get the most out of your garage.
Well, one of the benefits of the LiftMaster WLED Wi-Fi garage door opener is that your garage space will be lit from corner to corner. This is LiftMaster's first LED lit garage door opener.
Until now, LED light bulbs were known to cause frequency interference issues, causing range issues on the remote and keypad functions. Liftmaster answers this issue by redesigning a new head unit with corner to corner LED lighting.
By installing this great piece of tech, you'll see your garage in a whole new light. 
2.     The Most Powerful and Quiet Garage Opener Yet!
One of the best things about the new LiftMaster WLED belt-drive garage door opener is that it is powerful and yet quiet.
This opener has an ultra-quiet DC motor, and soft start/stop smooth operation ensures comfortable living spaces near the garage. So, enjoy the extra peace installing this extra-strong belt-drive opener.
If you want to learn additional aspects in a more detailed way of this WLED opener, you can visit LiftMaster website.